THE ENERGIZING MOISTURIZER
Tiger Herb & Solubilized Vitamin C
50 ml  /  1.7 FL OZ
Normal to dry skin
Deeply moisturizes and provides immediate comfort
Energizes, brings radiance to the complexion, and revitalizes dull complexions 
Supports cell regeneration and balances the skin
Protects the skin from external aggression
Non-greasy effect
Certified organic and 100% natural origin
Free of essential oils and fragrance
Vegan, not tested on animals 


Proven effectiveness
Security policy
(edit with the Customer Reassurance module)
Delivery policy
(edit with the Customer Reassurance module)
Return policy
(edit with the Customer Reassurance module)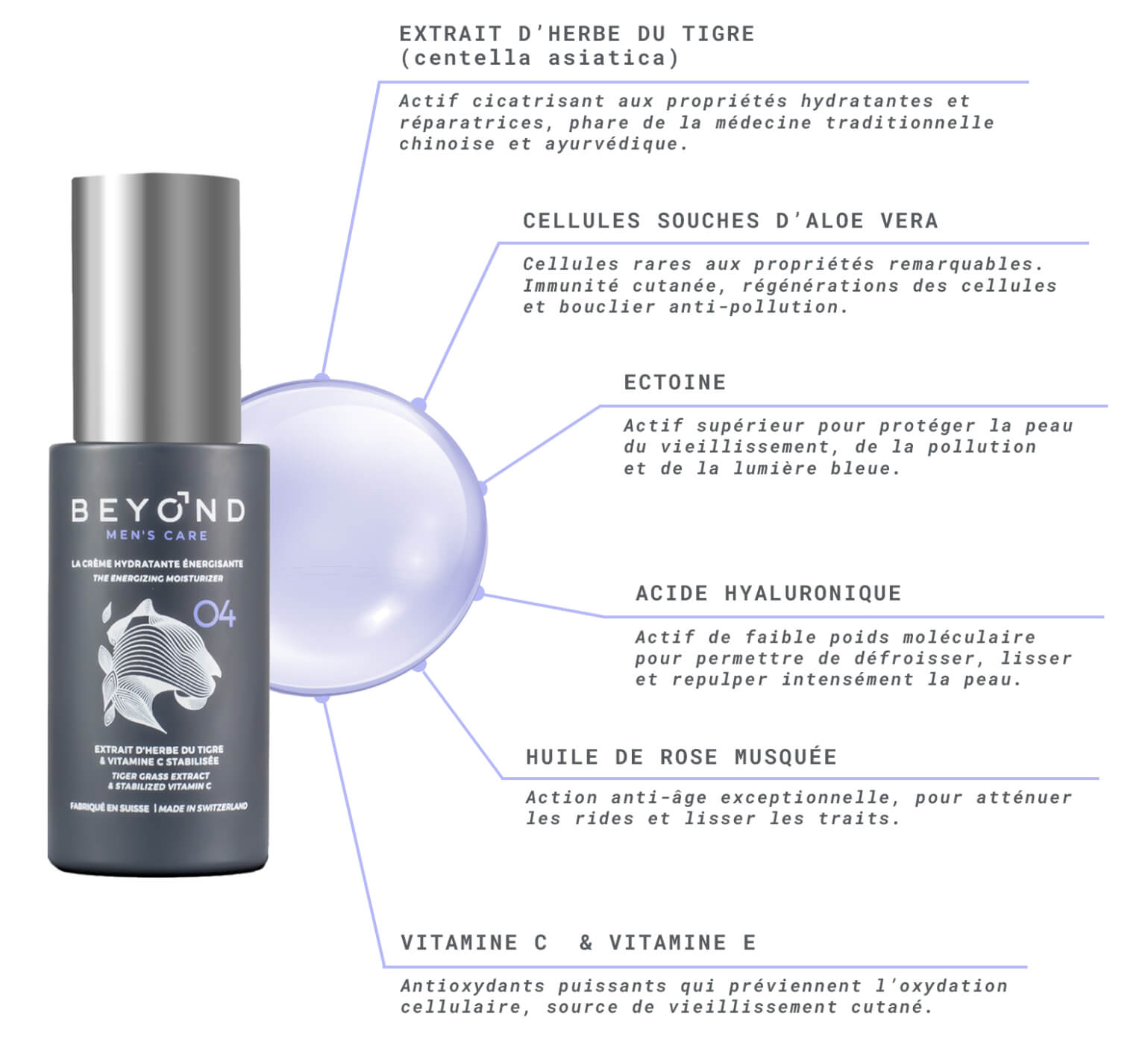 Normal or dry skin can be characterized by a fragile skin barrier function and dehydration, which leads to feelings of discomfort and tightness.
Therefore, they need to be moisturized and comforted daily.
Our deep moisturizing treatment provides immediate comfort, thanks to the synergistic action of hyaluronic acid and polysaccharides.
The biotechnological active ingredients encourage cell regeneration, balance the skin, and protect it from external aggressions. Day after day, the skin is moisturized and nourished, it regains its suppleness and comfort, the complexion is fresh and radiant.
A fine, light texture that does not clog pores or leave an oily finish. 
Product Reviews / Q&A
Average rating
5.0
1 Review
Reviews (1)

All reviews (1)
Has image/video (0)
Excellent (1)
Good (0)
Medium (0)
Poor (0)
Terrible (0)

Latest
Oldest
High rating
Low rating
Helpful
View more -4 review
There are no available reviews. Write your review.
View more -5 question
There are no available questions. Ask your question.
Write your review
You are only allowed to leave 1 review(s) for this product
Review submitted
Your review has been submitted and will be published once approved by a store admin.
Your review cannot be submitted
Question sent
Your question has been submitted and will be published once approved by a store admin.
Your question cannot be sent
Your review appreciation cannot be sent
Report comment
Are you sure that you want to report this comment?
Report sent
Your report has been submitted
Your report cannot be sent
Congratulation! You get a discount code from us
You may also be interested in these products...