INSPIRED BY NATURE,
BOOSTED BY TECHNOLOGY
We have formulated our products to meet the needs of today's men.
Scientific research shows that male's skin has special characteristics that we have focused on during the research and development.





+
Skin sensitivity/shaving 
- Redness and erythroses
- Dehydration
- Ingrown hairs
THE INTELLIGENCE OF PLANTS, THE GENIUS OF RESEARCH
Plants have an extraordinary power of resilience: an intelligence of their own that allows them to develop massive protective weapons against external aggressions of a hostile environment, leading to the generation of molecules containing centuries of adaptation and evolution.
Inspired by this model, BEYOND MEN'S CARE, in collaboration with the best international laboratories, has conducted extensive scientific research. This is how we developed in Switzerland, futuristic care products, formulated with scientifically optimized active molecules.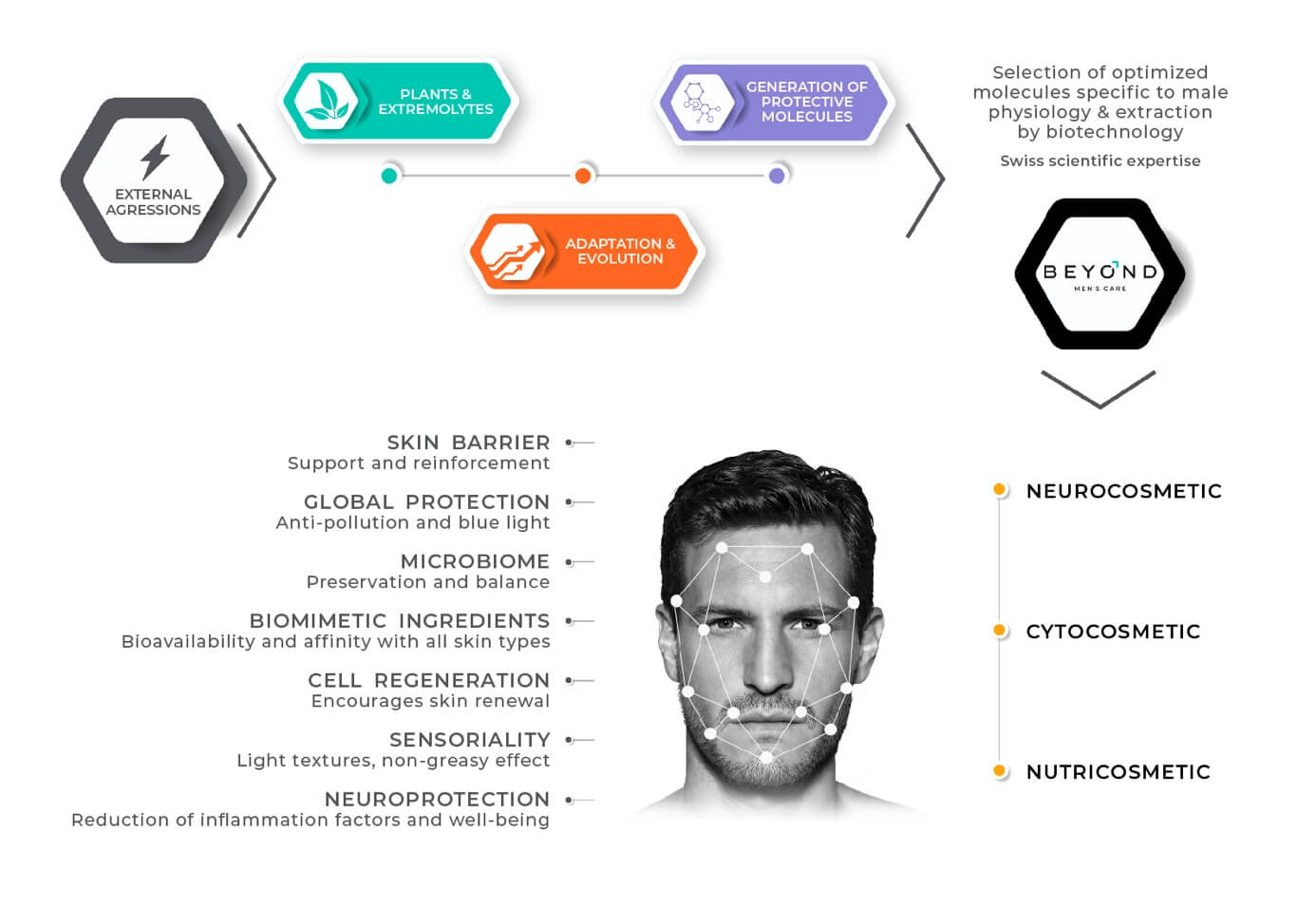 COSMETICS AND BIOTECHNOLOGY
They are allies that make it possible to combine the best of technologies already developed in dermatology with approaches derived from nature.
In addition to the eco-responsible aspect, biotechnology makes it possible to diversify already existing molecules, or even to generate molecules that do not exist in nature today, with interesting and more optimized properties (bioactive molecules, increasing their yields or stimulating biosynthetic pathways).
Bioengineering and current scientific expertise can thus meet consumer expectations both in terms of product efficiency and carbon footprint reduction.